Oxygen & Resuscitation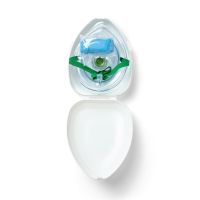 Here at Beauregard First Aid, we can help with advice on Oxygen equipment for First Aid Therapy, Advanced Life Support and Closed-Circuit kits for Dive Boats.
A choice of Oxygen Regulators with either constant or adjustable flow rates from 8 to 15 litres/minute.
For emergency care professionals, we have the MTV-100 Manually Triggered Ventilator, with its advanced pneumatic technology.
When undertaking mouth-to-mouth resuscitation check out our CPR masks and Hand Resuscitators, as they will help prevent the risk of fluids being shared between yourself and the patient.
Please note: Oxygen equipment should only be operated by appropriately trained people.